Blink-182 to headline Leeds Festival 2014
Back in November 2013, Reading and Leeds festival organizer Melvin gave us hints about the headliners for the 2014 festival. He told us that the band he has booked is the best British band and one big American band. Fast forwarding the time to today, we have news from the boss that this year Reading and Leeds 2014 will be "unlike anything before". The headlining acts for the festival have been revealed and I already have a feeling that this year's festival is going to be "unlike anything before".
The first headlining act would be performed by the American band, Blink-182. They have performed some of the famous headlining acts such as "All the Small Things" and "Dammit". It has been quite a while since they released an album. We covered the news which indicated an upcoming album release in the summer of 2014. They have promised that they would give us a debut performance of their forthcoming seventh studio album. Blink-182 is known to be one of the popular bands who never fail to deliver their best performance and best music to their audience.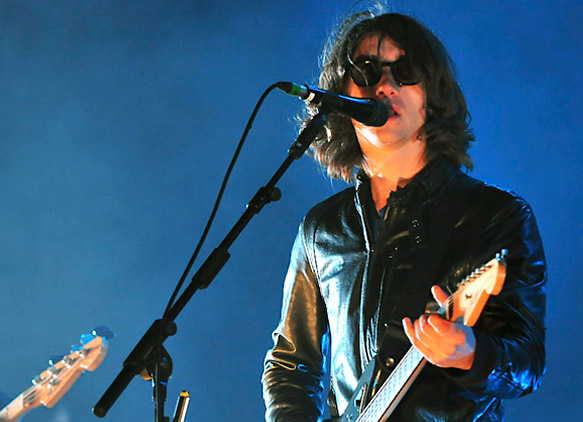 When the boss said he has booked one of the best British banks, he was talking about Arctic Monkeys. They will be performing the second headlining act this year. It is the second time they would be headlining the Reading and Leeds festival. They had their first debut in 2009.
Arctic monkeys would be the second headliners for Leeds festival this year. They have performed before back in 2009 and this year would be their second time.
Arctic monkeys played the anthems "I bet you look good on the dance floor" and "Brainstorm" which were quite well received by the audience. In short, Arctic Monkeys rocked the main stage in 2009 with their amazing performance.
Next on the list is the third headliner for this year's festival; Queens of the Stone Age. Queens of the stone age would be performing as co-headliner. Just like the organizer had said, this year's line-up has definitely given a sweet surprise to many people while still keeping the rock tradition. Paramore would also be performing as the fourth headliner for Reading and Leeds festival 2014.
Queens of the Stone Age and Paramore, both would be performing at Reading on Friday and then at the Leeds festival the next day. For both the bands, the festival performance is the only UK performance for this year. People anticipating to attend the festival are not convinced that Paramore would be able to give a mind-blowing performance as compared to the other headliners!
Line Up